Developing a Framework to Aid Local Leaders Working to Improve Pakistan's International Multidisciplinary Standing
Keywords:
Local Leaders, Pakistan's International Standing, Presidential Order
Abstract
This paper presents a framework to aid local leaders in improving Pakistan's international standing in multidisciplinary fields. It provides an overview of the current state of affairs in Pakistan and highlights the various challenges faced by local leaders. The paper then identifies and discusses the key components of the proposed framework, including its goals, strategies, and action plans. Finally, it outlines the potential benefits of the proposed framework for local leaders and Pakistan's international standing.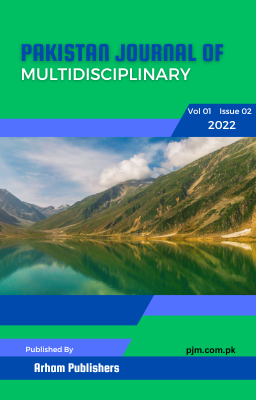 Downloads