Making a Difference Through Multidisciplinary Research in Pakistan
Keywords:
Pakistan, Language And Literature, Urdu Research
Abstract
This paper examines how multidisciplinary research can be used to make a difference in Pakistan. It looks at the current state of research in the country, the importance of multidisciplinary research, and how it can be used to tackle the challenges facing the country. Additionally, it discusses the potential benefits of multidisciplinary research, such as increased collaboration between different disciplines, improved access to resources, and better decision-making. Finally, it provides recommendations on how to improve the current state of multidisciplinary research in Pakistan.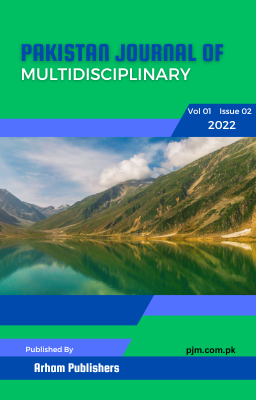 Downloads